Chennai-Based UX Designer
My mission as a user experience designer is to help design platforms that add value both to the user and the business.
As a designer, I visualize and develop digital products such as websites and web applications through the design thinking process. Ultimately, I wish to achieve higher levels of customer satisfaction, since we know that having a good experience will give our customers a higher level of satisfaction, and that will ultimately lead to a higher level of business growth. .
Addressing new component requirements which will be raised in different teams, by first understanding the business need requirement from the product owners and trying to build it with the existing component. Only when there is a new use case or when the functionality can't be achieved by the existing widgets, I create those new components according to the design guidelines of the client.
Heuristically evaluating the screens and giving usability feedback to improve the user experience of the users of the application.
Facilitate UX workshops with the UI designers across teams to make them align on the recent design system updations as well as set guidelines on how to approach the screens designs when requirements are raised.
Collaborate and coordinate with the onsite team for standardizing and set the process for the team within.
Designing their official website according to the UX process was an opportunity that I had. Using a combination of desk research, user interviews, and stakeholder interviews, I was able to develop a solution that meets the needs of the end user.
Used to design small applications screens like

expense

tracking system which will be assigned to students studying at Credosystem as part of their project work.
As a starter, I designed logos and social media banners, and later I was given the opportunity to design print products such as flyers, posters, brochures, etc. I then switched to digital products such as websites, where I wrote website content, created site maps, updated blog posts and images.
As a freelancer, I was able to develop my overall skills, paving the way for me to pursue my design career gradually.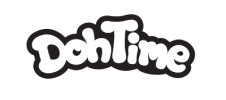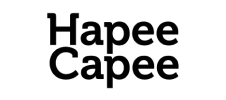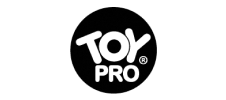 I've gotten to work with some amazing brands!
I completed my Masters in business administration from loyola college which is a twinning programme offered by loyola college combined with pondicherry university (PULC)
Women's Christian College
I pursued my Bachelor of commerce degree from Women's Christian College, Nungambakkam Chennai.
10th Grade- 1st class
June 2007 – March 2008
12th Grade- 1st class
June 2009 – March 2010
C.S.I Bain school is where I completed my education from my 1st grade to my 12th grade where I was provided with immense opportunities and exposure to make me the person I am today.
UX Research Case Study
Finding a Better Way to Guide your Career
UX case study | ChatInfinite
A messaging application
UX Case Study
How Empathy Can Create User Satisfaction